Swiss Pilots Frieden And Witpraechtiger Crowned Champions At The 59th Coupe Aeronautique Gordon Bennett
At the "Hippodrome de Pau" in France, the Swiss Team SUI 01 Kurt Frieden and Pascal Witprächtiger were crowned the new champions of the Coupe Aéronautique Gordon Bennett and retrieved the title after their last victory five years ago in Bristol, 2010.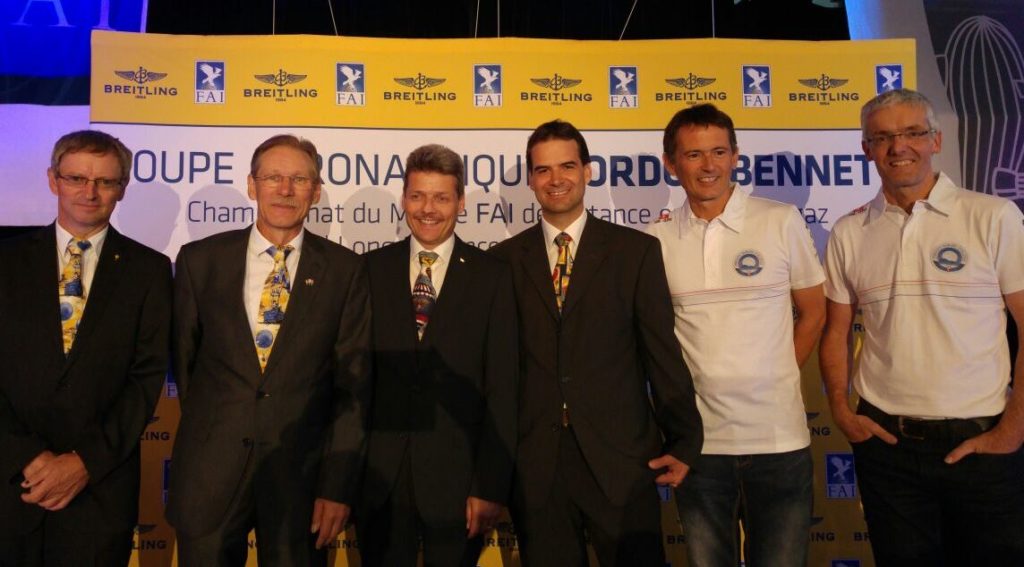 After flying through three days and three nights in 68h and 21min the gas balloon pilots landed safely near Jaczno, Poland and set the winning distance of 2'080.80 km. Second place was gained by previous year's winners Team GER 01 Wilhelm Eimers and Matthias Zenge with a distance of 2'071.61 km. Third place was achieved by the FrancoSwiss Team SUI 02 Nicolas Tièche and Laurent Sciboz with 2'067.76 km. The heart stopping finish was followed by many spectators thanks to the live tracking that has been provided on the FAI Website. With two pilots in each basket, the teams altogether had been flying 28 days 10 hours and 21 mins, the total straight-line distance being 20'641.48 km within challenging European Airspace, only 13.04 km separating the podium places from each other.
17 teams representing eight nations took part in the oldest and most prestigious race in aviation. Since 1906 spectators have been witnesses of their courage, luck and strategy. Thanks to modern technology and comments in the pilots' blogs and Social Media we sat almost in the basket with them and could share touching moments and a thrilling competition. With the Awards Giving and Closing Ceremony the 59th Coupe Aéronautique Gordon Bennett has been closed by FAI President Dr. John Grubbström. The 60th edition of the Coupe Aéronautique Gordon Bennett will be hosted in Gladbeck, Germany. We hope to see you all there again!
Return to 59th Coupe Aéronautique Gordon Bennett