Poland 2 navigates to success and wins 62nd Coupe Aéronautique Gordon Bennett
A Polish team has flown their gas balloon 1145.29km from Bern, Switzerland, without touching down, achieving the furthest distance from take-off and winning the 2018 Coupe Aéronautique Gordon Bennett.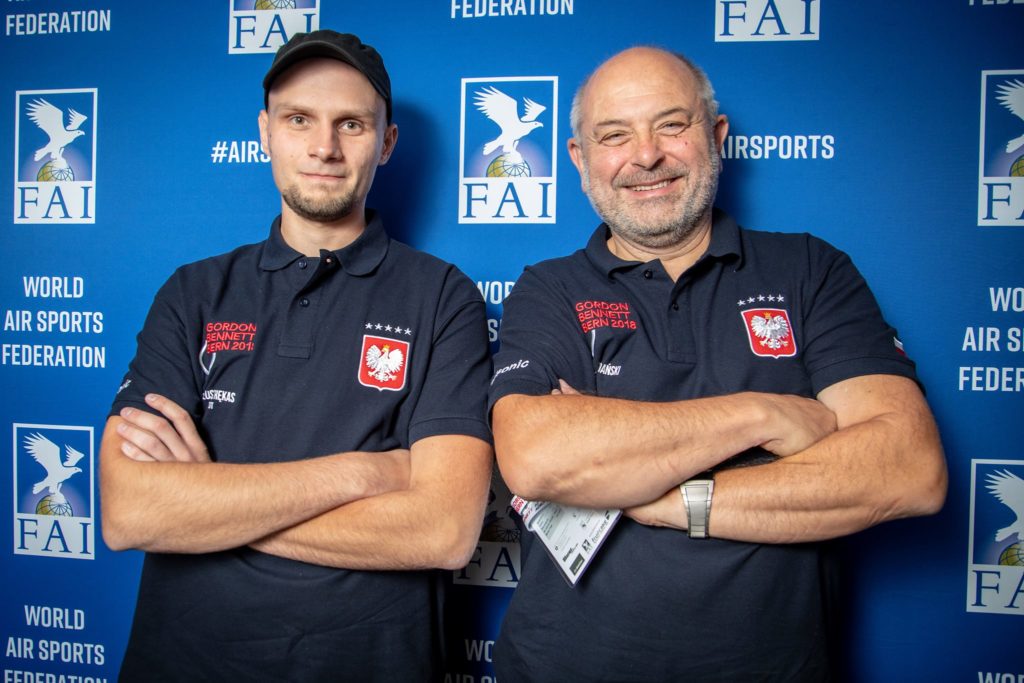 The Poland 2 crew – Mateusz RĘKAS and Jacek BOGADANSKI, both regulars in the legendary balloon race – combined years of flying experience to use the weather systems to take a course across Germany and into their home nation, flying for 2 days and 10 hours in total.
It was a thrilling race, with the meteorological conditions offering three different options to the teams' navigators, with the balloons dispersing across Europe.
The twenty gas balloons took off on Friday 28thSeptember, but only the German 1 team flew in the same north-easterly direction as the Polish winners, after originally starting in the opposite direction. Flying for the longest time in this year's competition (2 days 18hrs), the audiences in Bern and following the live tracking watched with baited breath as the crew made it to fifth, then fourth and finally third place after travelling 840km.
The team that achieved second place plotted a rather different track and followed a south-easterly direction to land in Salerno, Italy, 916km from Bern. A number of other teams took a third approach and followed a south-westerly flow to land in France.
Markus Haggeney, Event Director summer up the thoughts of those following the race: "Everyone in the Gordon Bennett HQ has never seen three such different strategies. It's meteorological skills and pilot skills at their best. Congratulations to all the pilots."
The teams will all make their way back to Bern for the prize-giving ceremony, which will take place on Saturday 6 October when the Poland 2 team will return to Bern to collect their trophies and enjoy a gala dinner in celebration of their success.
Final Ranking
1. POL 2, 1145.29km, 2d 10h 28m
2. USA 2, 882.37km, 2d 8h 20m
3. GER 1, 840.59km, 2d 18h 27m
Return to 62nd Coupe Aéronautique Gordon Bennett