Report from the Gordon Bennett Race Control, 30 September 2018, 08.00am
At this very moment six teams are still flying and 14 teams terminated their adventure with safe landings.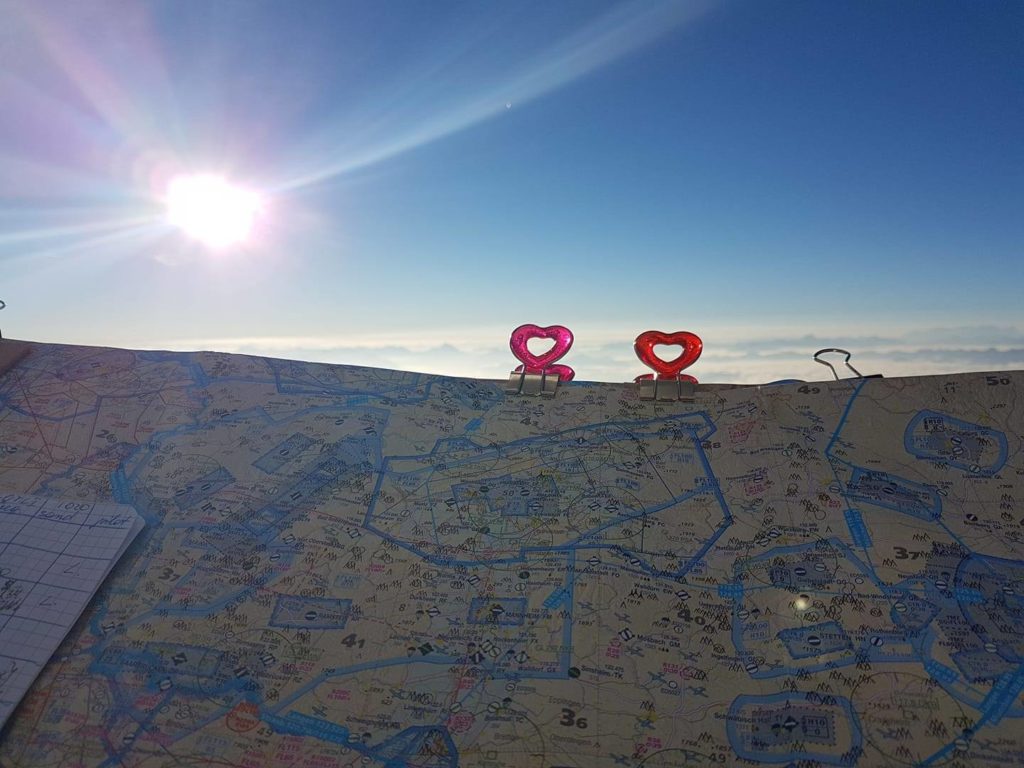 First things first, what a night! We have seen four night-landings, amongst them all of the hot contenders for the title: last year's winning team FRA1 (Leys/Houver), but also teams SUI 1 (Frieden/Hugi), both being the top candidates for the victory since they are the winners of the two previous races. Also FRA 2 and FRA 3 had landed.
Team SUI 2 (Tièche/Sciboz) performed with a very spectacular track, leaving the French mainland close to La Rochelle into the Bay of Biscany and making landfall again to the West of the City of Bordeaux, perfectly as forecast by the meteo models. Currently, they are flying at 1900 metres at 10 knots, trying to improve their distance to beat the French Team 1 which has landed already. SUI 2 will try to benefit from the fact that they no longer have to take a moving "target" into their strategy but entirely and only focus on their position in respect of FRA 01. Currently the pilots are flying on a circle, only improving their distance marginally.
The remaining team 01 from Germany also has to be closely observed. These two pilots (Matthias Zenge and Benjamin Eimers) are well renowned for their perseverance and we expect that they will continue on a north easterly track; the trajectories open the avenues to reach the City of Strasbourg by tonight and Bavaria by tomorrow sunrise. They might then well progress into Poland. All eyes should now be on these two brave pilots as well!
Team POL 2 who had been "hiding" in Switzerland and slowly crossed into Germany near Bregenz just now made a major change in his flight pattern. After having maintained low altitudes during the last night, he now climbed quickly to 5000 metres and took a sharp turn to the North. Since Munich airspace is extremly busy, it needs to be seen which air traffic clearances the team might obtain. Trajectories open the option to arrive at the Czech Capital of Prague by sunset tonight.
Not to be forgotten, the two teams POL 1 (Zapart/Borkowski) and USA 2 (Cayton/Smith). They managed to stay on the Italian Peninsula after a spectacular night crossing of the alps during the first night. They follow one of the very early identified strategies, head SE and go down in Italy as far as possible. Interestingly, these pilots are teaming up very well. Krzysztof Zapart and Andy Cayton have been flying together in the USA in one team (basket) and achieved very remarkable long distances. They are sharing all their skills and support crews in a true multi-national team effort. The two teams might reach the City of Naples by sunset today.
However, also other pilots cooperate nicely in the best possible camaraderie. There comes a moment though, where the ultimate decisions are taken in the basket and the friendship takes second relevance in the true spirit of competitive sport!
Overall, this Coupe is absolutely amazing with so many completely different strategies. Impressive to see what the pilots made with the very same conditions at launch and how they adjusted enroute. We can all claim to be witnesses of a major celebration of pilot skills, ground crew support and meteorological know how and forecasting capabilities.
Markus HAGGENEY – Event Director
Return to 62nd Coupe Aéronautique Gordon Bennett